Podcast: Download
On the final 2015 edition of DeKalb Business Today, host Matt Holmes looks ahead to the New Year with three local business leaders. Tamay Shannon sheds light on some of the new trends we'll see in social media in 2016. Jim McMahan talks about how he built his mortgage company and gives us a look at some of the education issues he's facing in his position on the DeKalb County School Board. IT veteran James Dallas shares the lessons he's learned over a long career in his new book Mastering the Challenges of Leading Change: Inspire the People and Succeed Where Others Fail.
Jim McMahan/Owner & Broker at McMahan Mortgage, Vice Chair of the DeKalb County Board of Education
Jim McMahan is a third generation native Atlantan. He Graduated from Northside High School (APS) in 1983. Jim left college early at the age of 19 to work in the investment industry with Dean Witter Reynolds (now Morgan Stanley). He spent 17 years in the investment industry until starting a family and having kids, at which point he changed professions and joined the residential mortgage industry.
Jim was able to work from home, giving him the chance to volunteer at the neighborhood public school where his children attended. He joined the PTA and local school council and continued his advocacy until elected to the DeKalb BOE in 2013. His two lovely girls are in 8th grade at Henderson Middle School and 10th grade at Lakeside High School. His lovely wife is and has been the nurse manager for Atlanta Women's Health Group located at Northside Hospital for the last 11 years.
Tamay Shannon/CEO of W2S Marketing
My story starts out at the height of unemployment. I got out of school and literally applied to hundreds of agency jobs. I had an excel file that I used to keep track of them all and it was daunting. But alas, to no avail. I wasn't getting very far. I had been doing some work on the side helping people with their marketing and sharing what I knew.
Mother: Why don't you start a business?
Me: Eh?
You see, I thought having a business meant I had been in corporate for 20 years or at least had a PhD.  I really believed that I didn't have enough to start my business.
Not enough contacts.
Not enough knowledge.
Not enough money.
Well, as you may know: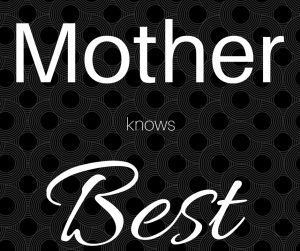 You see, what I didn't understand then – and what I do understand now, is that everyone has something to provide. And you don't need some outside entity to validate your knowledge and experience! So, I started my business.
And that's where I got my second lesson.
I had a coach. One who said I might want to look into niching. Logically, I said NO. I was focusing on "marketing for small business" in general. Anything that remotely dealt with marketing – I did it. And I was being pulled in a million different directions. So I decided to take a chance and tell people that my focus was social media.
Well, it was hard. There was the constant feeling that I was leaving people out and leaving money on the table. That's not true. Narrowing my focus has opened up a lot for me.  I'd love to say that the business took off and we're making a million a month. That's not the case. What has happened:
By focusing on one aspect of marketing it is easier for me to educate myself on my industry.
I know the trends, ebbs, and flows of social media and use that knowledge for my clients.
I've developed great partnerships with others who compliment my expertise.
I know what my clients' needs are and how to solve them.
And this is where we are now. 5 years in business and a social media agency that listens to your needs, spoken and unspoken, to deliver the results that will rock your business. Let's get together and talk.
James Dallas/Owner of J. Dallas & Associates, Author of Mastering the Challenges of Leading Change: Inspire the People and Succeed Where Others Fail
James Dallas recently retired from Medtronic, Inc. where he was Senior Vice President of Quality, Operations and IT. Prior to joining Medtronic, Dallas was Vice President and Chief Information Officer at Georgia-Pacific Corporation. He spent the majority of his career focused on bridging the gap between strategy and execution, using IT for competitive advantage, and leadership development.
Dallas currently enjoys writing and speaking about handling change in the business world. He shares a lifetime of insights in his book, Mastering the Challenges of Leading Change: Inspire the People and Succeed Where Others Fail (Wiley, Sept. 2015). Using firsthand accounts, he demonstrates that spearheading change doesn't come from a formula; it emerges from relationships developed with honest communication and informed decision making.
Dallas has been named one of the most powerful black men in corporate America several times in his career by Black Enterprise and Savoy magazines. He can be contacted through his consulting firm, James Dallas & Associates, which works with organizations and businesses to help them achieve the organizational alignment needed to successfully implement change. Visit www.jdallasassociates.com or https://www.linkedin.com/in/hjamesdallas for more information.
Dallas grew up in Atlanta where he attended six different elementary schools and four high schools. He credits that experience for his ability to get along with people. He graduated from the University of South Carolina Aiken after attending on a basketball scholarship and in 1994 he earned an MBA from Emory University. He lives in Atlanta with Celest, his wife of 34 years. They have three daughters.